---
---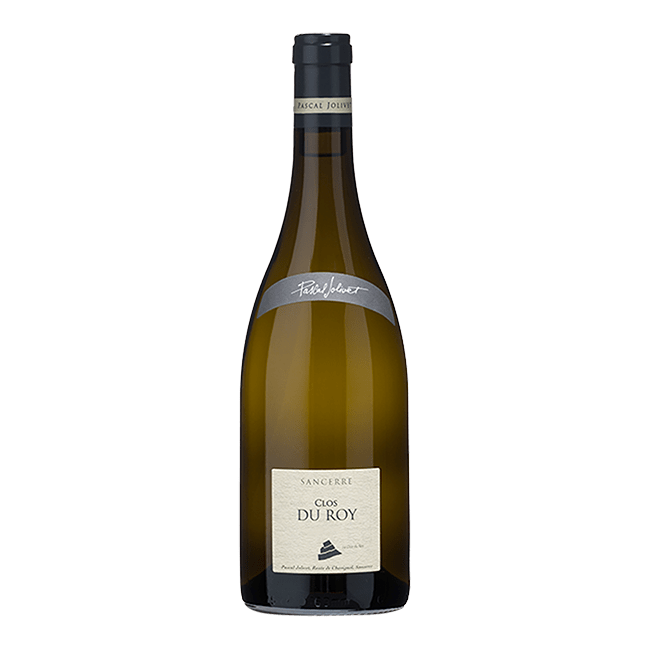 Login or register to see the price.
An elegant and fine emblematic Sancerre Cru. For this wine Jolivet harvest 0,80 hectare out of a
vineyard that covers 18 hectaes over the village of
Crezancy-en-Sancerre
Lees meer
Land

Frankrijk

Druivensoorten wijn

Sauvignon Blanc

Wijn-spijs combinatie
Pascal Jolivets Domaine supplements the estate holdings with additional fruit sourced from some of the prime terroirs of the region including "les Caillotes", "le Chêne Marchand", "les Terres Blanches", "les Griottes", and "le Clos du Roy".
Sancerre wines originate from three soil types: clay, limestone and flint. Sancerre wines are more floral and elegant than wines of the same varietal type in other regions.
Producent

Pascal Jolivet
Land van herkomst

Frankrijk
Wijnstreek

Loire
Classificatie

AOC Sancerre
Gecertificeerd

Duurzaam
Jaargang

2019
Druivensoorten wijn

Sauvignon Blanc
% druivensoorten wijn

100% Sauvignon Blanc
Smaak omschrijving

Its clay-limestone terroir provides amazing richness and complex minerality. This wine offers exceptional fruitiness with unique character.
Vinificatie

Pascal Jolivet practices a minimalist winemaking style, allowing nature to take it's course. Each of his white wines is produced using exclusively native yeasts, and entirely in temperature stainless steel. All parcels are vinified separately until final blending and bottling. This cuvee has maturation on the fine lees for 4 months.
Locatie wijngaard

Pascal Jolivet's Sancerre Clos du Roy is from a tiny 3.7 acre parcel in one of the most ideally situated areas in the appellation of Sancerre. The vines sit with a southern exposure enjoying full sun for the entire growing season. Soils are limestone.
Bodem

Its clay limestone terroir provides amazing richness and mineral complexity
Sluiting

Kurk
Flesgrootte

750 ml
Serveertemperatuur

9 - 11 °C
Verouderingspotentieel

More than 10 years