---
---
Weingut Högl Grüner Veltliner Federspiel Ried Schon
Weingut Högl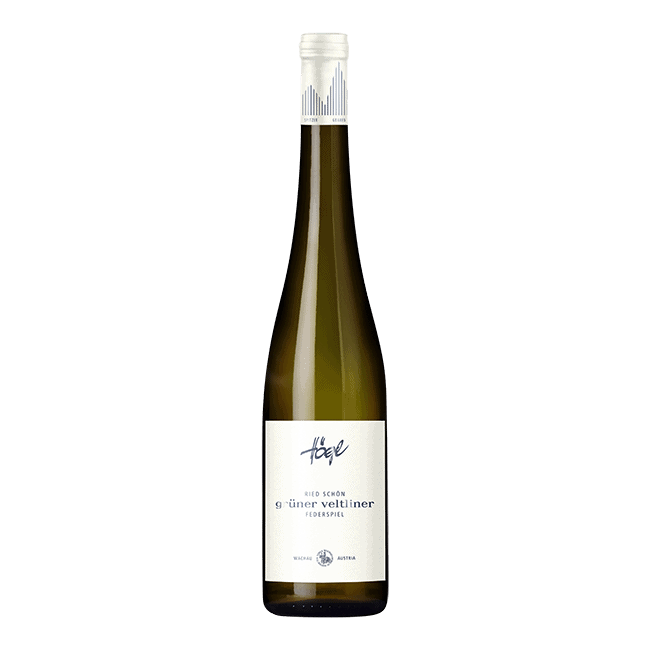 Login or register to see the price.
A wine that highlights the elegant
and delicate side of the vineyard. In the play of feathers from the Schön, lightness with length and minerality with acidity and fruit combine to form a harmonious structure. The wine is animating, fragile and yet compact. Needs 1 year to be completely open, and then for 2-3 years (depending on the vintage) to present itself in ever new facets.
Lees meer
Land

Oostenrijk

Druivensoorten wijn

Gruner Veltiner

Wijn-spijs combinatie

White fish and white meat like poultry and veal.
The Ried Schön consists of 57 individual terraces,
which spread over 130 meters of altitude - the differences in ripeness can last 10 days, depending on the location of the terrace. The Schön is spectacular and lives up to its name. The middle sections form its heart: there are the oldest vines, which are also vinified separately in the best years. In the ground, slate and also a little gneiss glimmers. Recurring rain from the Waldviertel region creates a potential danger of erosion. They prevent this by continually maintaining the ancient dry-stone walls and targeted planting of vegetation in the vineyards, which makes the soil firmer and provides good support for the vine roots. Harvesting usually takes weeks and sometimes does not end until November.
Producent

Weingut Högl
Land van herkomst

Oostenrijk
Wijnstreek

Wachau
Classificatie

Federspiel
Jaargang

2019
Druivensoorten wijn

Gruner Veltiner
% druivensoorten wijn

100% Gruner Veltliner
Smaak omschrijving

Pale yellow-green, silver reflections. Elegant and delicate nuances of candied orange zest, ripe yellow tropical fruit, mineral, fruity bouquet. Complex, juicy, yellow apple, fine acidity structure, meadow herbs in the finish, lemony-salty aftertaste, good potential.
Wijn-spijs combinatie

White fish and white meat like poultry and veal.
Vinificatie

Wine-making is a constant and continuous reaction to the requirements of the grapes. We cultivate our own ideas in this respect - a little skin contact, warm fermentation temperatures, yeast contact - follow each step meticulously, yet try to influence the development as little as possible or intervene unmotivated. Most of the spring games and emeralds are stored in stainless steel tanks to reproduce the finesse and filigree of the wines as precisely as possible. Although we have clear ideas about the style of our wines, we try to keep our eyes on the bigger picture, free from dogma. We taste, experiment and listen: Other winegrowers but also our customers - because this is the only way to develop.
Locatie wijngaard

Single vineyard, very steep terraces, south exposed, 300-430 m sea level.
Bodem

Gneiss with some slate
Sluiting

Schroefdop
Flesgrootte

750 ml
Serveertemperatuur

10-12 C
Verouderingspotentieel

Drink in 1 to 5 years
Awards & ratings

Jancis Robinson 16.5 PointsRS 1.9 g/l, TA 5 g/l. More smoke and Grüner character than the regular bottling. Some structure and interest, with fruit definition. 12.5%, Drink 2020 – 2024, JR, 16.5 Points, April 2020