---
---
Allram Rose Blauer Zweigelt '21
Allram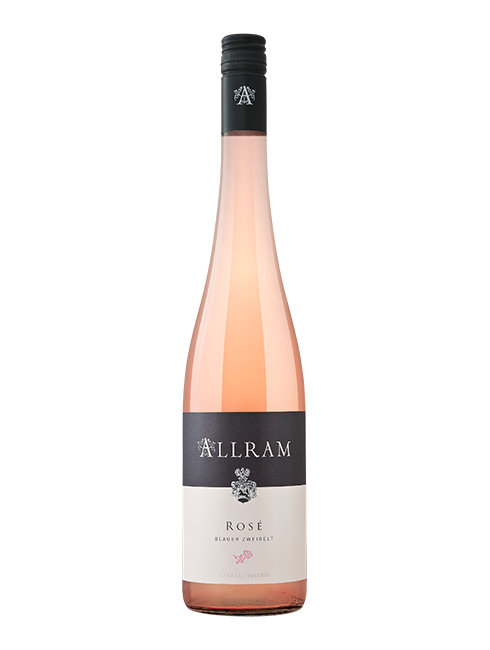 Login or register to see the price.
Weingut Allram is located in the heart of Austria, in the Kamptal area. This family sees it as their duty to maintain the traditions, since they have been making wine for four generations with high standards and en eye for detail from the very beginning. They have a healthy dose of perfectionism that led them to where they stand today: a proud family winery with a renowned name in Austria. Nowadays they cultivate over thirty hectares of vineyards.
Read more
Wine Country

Austria

Grape varieties wine

Blauer Zweigelt

Wine-food combination

Combine with wine with easy and light dishes, such as delicate fish and marinated seafood.
Many individual and strong characters define the wines of the Allram family. A product of experience and skill. Courageous people united in family, not afraid to take decisions. This journey started with Walter Allram, who in the fifties dared to convert the farm into a winery and continued with Michaela Haas-Allram and Erich Haas who took over the winery and ventured into export. The attention to detail and quality was passed on to every generation. Today, Lorenz and his sister Magdalena are pursuing the passion for quality and are converting the winery step by step to organic farming.
Lorenz Haas-Allram is a young winemaker who brings their family traditions to the present times. In the opinion of Lorenz, wine is constantly evolving. Therefore, he is always seeking for ways forward for the evolution of their wines. After studying in Austria and Span, he completed multiple internships in Pfalz, Stria, New Zealand, South Africa and Wachau. That is where his approach of combining the best of both worlds comes from: new-world sciences meet passion and traditional methods. Since 2015, Lorenz has been in charge of the vinification of its family estate, and he has been dedicated to recultivation of the forgotten vineyards.
Producer

Allram
Country of origin

Austria
Wine Region

Kamptal
Classification

Niederösterreich
Vintage

2021
Grape varieties wine

Blauer Zweigelt
% of grape varieties wine

100% Blauer Zweigelt
Tasting note

It represents an excellent aperitif or a fine wine for summer. On the nose like a fresh white wine with citrus and strawberry aromas. On the palate very smooth with soft tannins.
Wine-food combination

Combine with wine with easy and light dishes, such as delicate fish and marinated seafood.
Vinification

The grapes undergo a cold soaking period of around 3 hours in the press to extract the color, after the wine will be fermented at a controlled temperature of 18°C.
Location Vineyard

The grapes for the Rosé come from the vineyards Hasel and Wechselberg.
Soil

In the Hasel the soil consists of Loess, whereas on the Wechselberg a more rocky and dry type of soil is persistent.
Closure

Screwcap
Bottle size

750 ml