---
---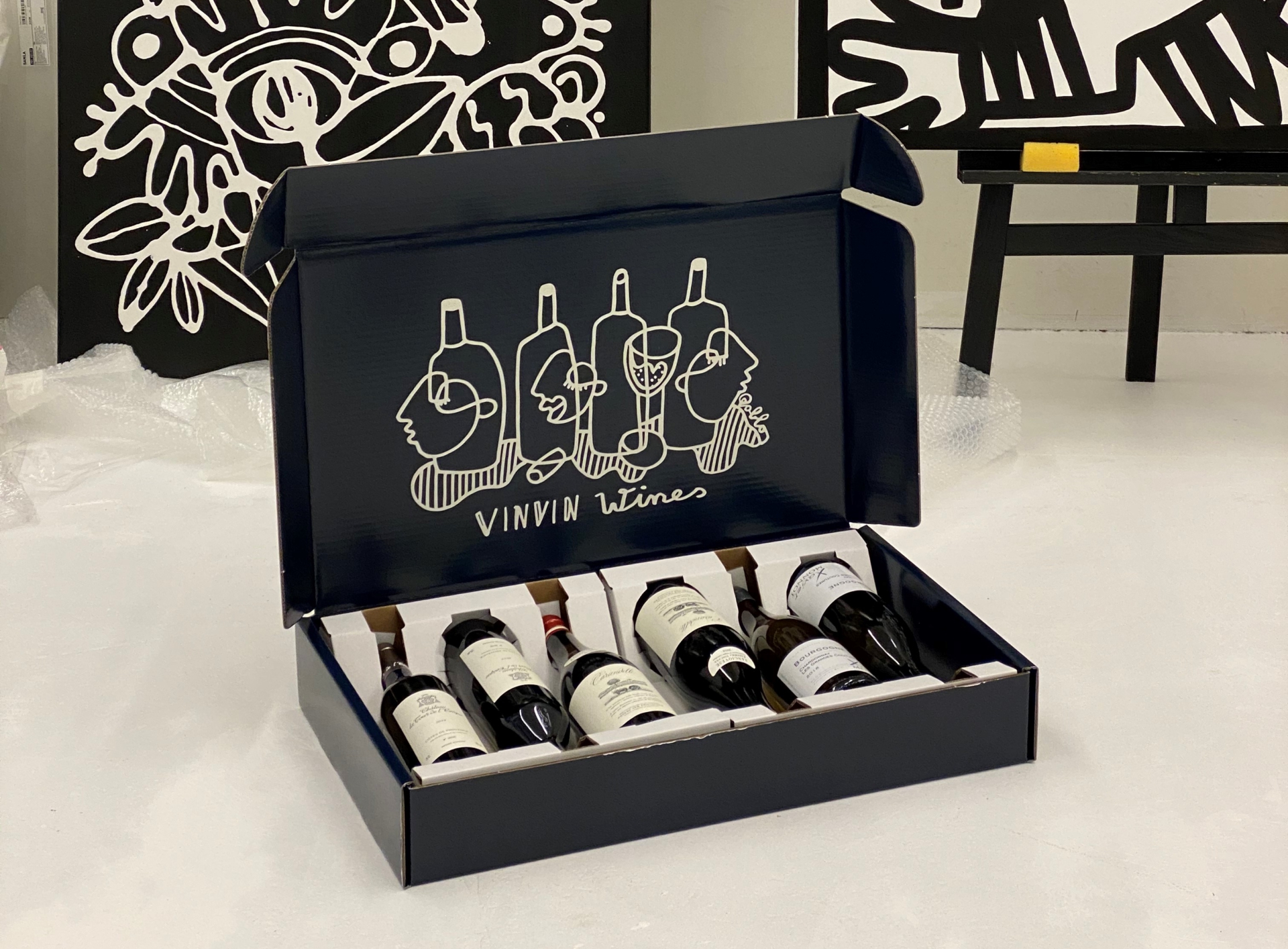 Together with the popular contemporary artist Pablo Lucker we developed a premium 6 bottle gift box. The Januari Favorite Box consists of 6 different bottles of exclusive wines from top wine regions such as Bordeaux, Provence, Loire, Rhône, Elzas and Marche.
Read more
For the upcoming winter season, our wine experts have put together a nice selection of wines to match the winter temperatures and game season.
Famille Hugel - Gentil
The Gentil is Hugel's only wine not made from a single grape variety, reviving an old Alsatian tradition of making a wine from a range of noble grapes called "Gentil." Perfectly dry, it combines the elegance of Riesling, the richness of Pinot Gris, the fruity aromas of Gewurztraminer in Muscat and the freshness of Pinot Blanc in Sylvaner. Drink this white wine from Alsace at a temperature of 8-10°C.
Pascal Jolivet - Attitude Sauvignon Blanc
On the nose, a dusty aroma of lime, grapefruit, green apple and kiwi. The style of the Touraine wine region is very much reflected in the taste, nice and fresh dry and ripe nuances of apple, pers, citrus and passion fruit. Mineral notes and finesse and elegance are characteristic of Pascal Jolivet's wines.
Bordeaux Lions de Suduiraut Sauternes Blanc Sec
The aromatic bouquet is discreet and promising. It subtly reveals aromas of citrus mixed with notes of white flowers and white fruits, creating a fresh and fruity expression.
Chateau la Nerthe - Les Cassagnes Rhône villages
This red blend has a dark and deep purple color. It is a medium to full-bodied wine with a silky texture. The aromas are dominated by Syrah, flowers, red berries and sweet spices. The finish is delicate and balanced. A delicious wine with vegetable dishes such as ratatouille, grilled lamb ribs or pasta bolognaise.
Chateau la tour l'eveque - Rouge Saint Anne
95% Syrah, 5% Cabernet Sauvignon.
Autumn was wet, so reserves were replenished. The winter was dry and mild, leading to an advance in the vegetative cycle with early burst starting March 11. The Pierrefeu vineyard suffered a historic frost on March 26. It took until May to record milder temperatures. Flowering began on May 13 in the Grenaches near Hyères and proceeded normally, with no noticeable runoff. The hot and dry weather in July, as well as good water reserves, benefited the good development of the vine. Harvesting began on Aug. 17 and ended on Sept. 8.
The grapes are sorted and picked by hand, destemmed, lightly crushed and sent to stainless steel tanks. The maceration time is particularly short for this cuvée. Alcoholic fermentation ends after devatting in the liquid phase. This is carried out to extract maximum fruit but also to produce an elegant wine. Maturation takes place for several months in concrete eggs.
Santa Barbara - Marche Rosso
Santa Barbara - Marche Rosso IGT cabernet sauvignon, merlot, montepulciano, een wijn in de categorie Fasten your seatbelts. Het is een IGT vanwege de cabernet en merlot, die niet zijn toegestaan in de appellations van de Marche. Een stevige jongen, een bodybuilder, een wijn om u tegen te zeggen. Donkerrood, krachtig met zwart fruit, ruggengraat en structuur. Een krachtpatser.