---
---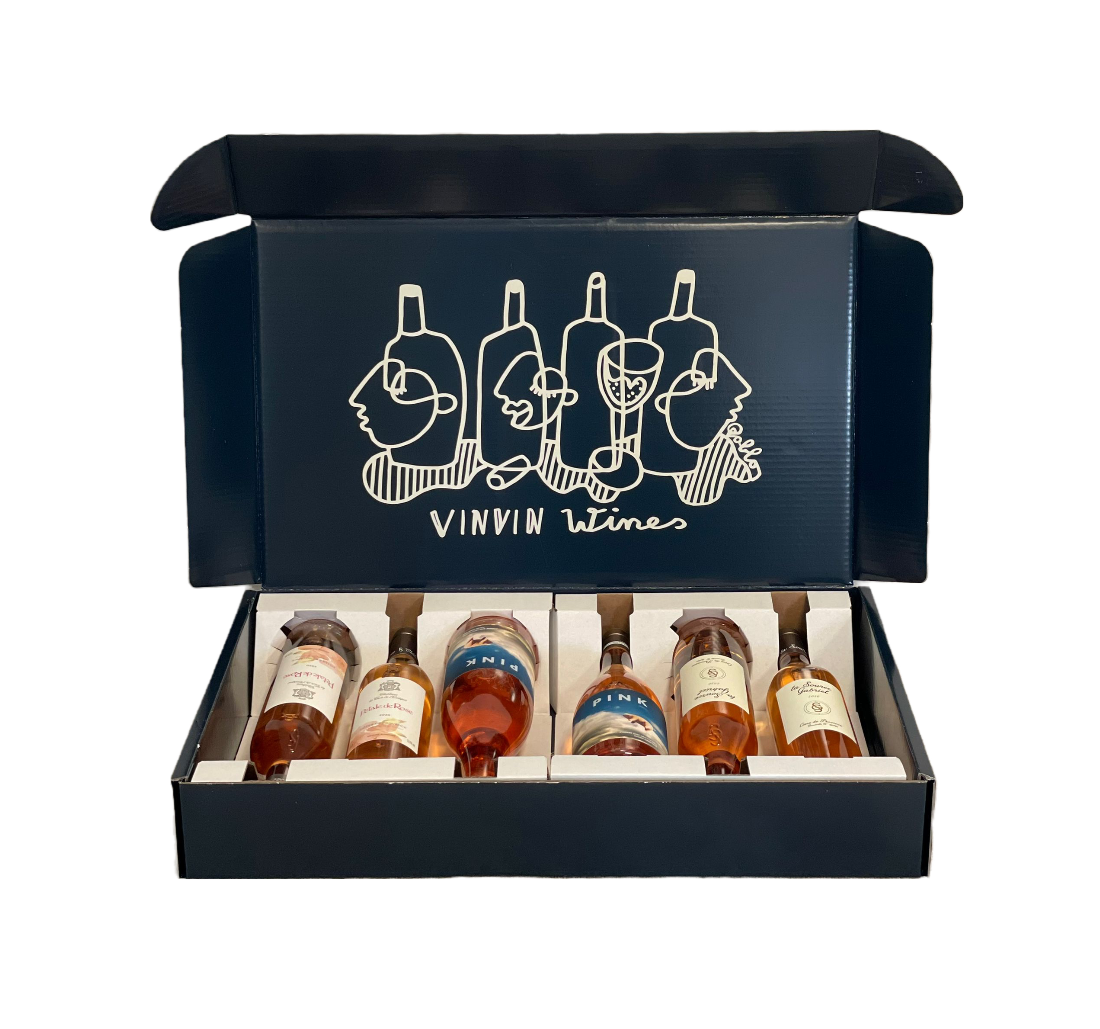 The Favorite Rosé Box consists of 3 different exclusive rosé wines from the Provence and Tuscany. Meet the la Source Gabriel and the famous Petale de Rose which is known as the very first rosé with the characteristic pale pink color that Provence wines are known for today. Furthermore, we have selected the PINK rosé from Tuscany. A delicious Sangiovese rosé with notes of white peach, rose petals and citrus fruits.
Read more
La Source Gabriel
The Rosé La Source Gabriel is produced from grapes cultivated and vinified by Roger Blanc Sumeire, nephew of Régine Sumeire, in Pierrefeu du Var, in the family estate of Font-Freye, in front of the Château La Tour de l'Evêque. This delicate wine should be drunk around 14°c. Pale salmon pink. The nose is clean, pronounced, showing primary fruit such as strawberry, peach on floral background, with citrus hints. A joyous wine with ripe, though fresh, intense aromas. Dry, with supple medium acidity, the wine offers a light "tannic" touch that brings structure to the palate, otherwise silky and generous. The flavor intensity is expressive, with creamy strawberry and spicy notes. Drink youthful, paired with scallops, grapefruit and peach salad or chicken liver terrine.
Petale de Rose, rosé
The Pétale de Rose is one of the first pale rosés, light salmon coloured, of the Provence. Colour is pale rose petal, with gentle silvery hues. Nose is delicate, offering ripe strawberry and nectarine aromas, flowery notes such as peony, some orange blossom, intertwined with tangerine peel, some aniseed and liquorice coming along with a subtle smoky, but airy sensation.
Palate is dry and mellow, caressing with satin-like texture, medium plus acidity and generous zests giving spiciness.
Flavours are intense, pungent with lots of liquorice and pink pepper melting into the sweet fruitiness of strawberry and peach.
Finish is long, with noble balsamic bitterness, offering a slightly tannic touch, and thus a certain structure.
Great with food, can keep well for the next 1-2 years.
PINK rosé, Podere san Cristoforo
Rosé from gently pressed Sangiovese grapes fermented naturally with indigenous yeasts. The low yields and the deep gravelly soils near the sea give us an interesting rosé with a variety of subtle scents and flavors. In addition, the label is a true creative gem: inspired by the legendary Algie - the inflatable pig used by Pink Flyd for the album cover "The Animals" - a symbol of freedom for all the best music fans!