---
---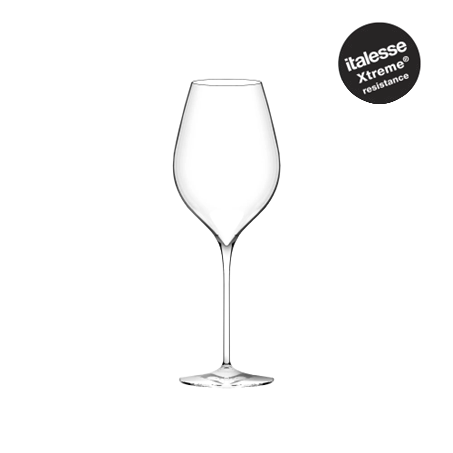 Login or register to see the price.
For serving exclusive champagnes and sparkling wines according to the traditional method, but also for fresh and elegant white wines.
Read more
The idea of ​​the Italesse wine glass line is based on the aromas of the heart of the wine. Italesse is unique in that it abandons the traditional idea that wine glasses suit a region, but focus on the structure and aromas of the wine. The glasses are designed in such a way that, depending on the type of wine, it is examined which glassware can perfectly express the character. That is why Italesse works with indexes that indicate which wine style fits the glassware. A distinction is made between intensity, complexity and elegance of the wine, but the freshness and acidity, roundness and structure are also taken into account.
Italesse Masterclass 48 480cc perlage
Designed by Italesse
Italesse Masterclass 48 is an exceptionally light and elegant professional glass with excellent handling and also equipped with a perlage point. This glass is ideal for serving champagne and sparkling wines, as well as fresh and elegant white wines. The glass has a capacity of 480 cc. The glasses are dishwasher safe and lead-free.
Producer

Italesse
Country of origin

Italy
Wine Region

Trieste